At Active Balance Physiotherapy Studio, our physiotherapists are experts in analyzing movement patterns and creating individualized treatment programs that help you accomplish your goals. We value the importance of a holistic approach to determine the root cause of your symptoms. By listening to your story, understanding your goals, and providing a hands-on assessment, we are able to determine the primary underlying cause of your injuries. We use hands-on physiotherapy treatment, movement retraining, exercise prescription, therapeutic modalities, taping, and coaching to normalize our clients' body biomechanics and kinetics to create effective, connected, and efficient body performance.
Your session may include one or more of the following:
Joint mobilization or manipulation
Soft tissue release, myofascial manipulation and deep tissue massage
Mechanical traction
Interferential current (IFC) or TENS
Ultrasound
Dry Needling (IMS)
Taping
Cryotherapy or Heat therapy
Exercise therapy
Personalized home exercise programs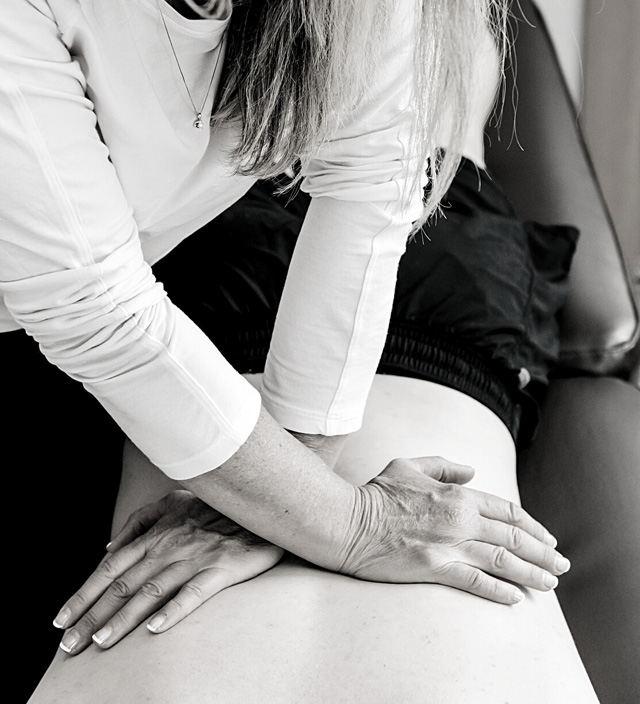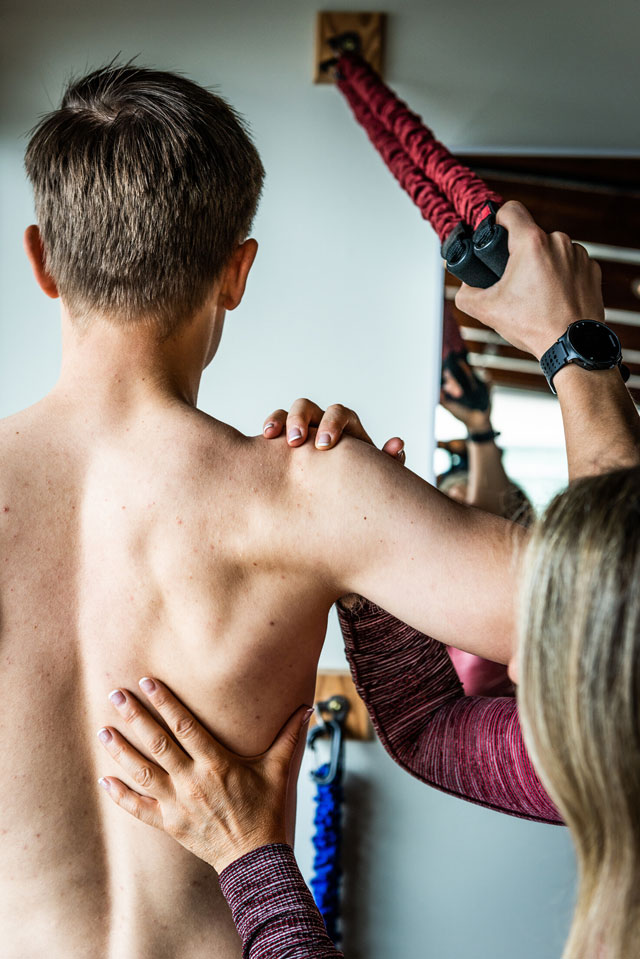 What do physiotherapists treat?
Sprains, strains, & aches
Sports injuries & performance
Pre- & post-operative rehabilitation
Rotator cuff and shoulder pain
Balance & falls prevention
Temporomandibular joint (TMJ) dysfunction & jaw pain
"I am very pleased with the services I have received from Active Balance Physio. The staff and physiotherapists are professional, knowledgeable, kind and truly care about your entire well-being. Your sessions are personally geared towards full body recovery. A little gem in the town of Sidney and I would not hesitate in recommending them!"
Delilah Watson
"For the past 2 months I've been battling insomnia. After my treatment yesterday by Cydney I had one of the best sleeps I've had in a long time. Cydney Smith at Active Balance will take good care of you!"
Mike Jean
"Fantastic expertise from Emma, who listened carefully, diagnosed my issue, performed some stretching and manipulation of my spine, gave me some exercises and stretches to perform at home and made me feel so much better. Highly recommended."
Lindsay Bradshaw
"Emma was thorough, had actually read the notes I sent via the online system and very quickly got to grips with the couple of issues. Professional, friendly and knowledgeable about many of my chronic health issues which would make her better placed than many others had been to fashion an exercise regime tailored to my needs."
Carol Spode
"This was my first visit with Shelley and I was so impressed with her professionalism and thorough assessment of my knee injury. The exercise program she prescribed is comprehensive and doable. She exudes warmth and is extremely approachable; I'm delighted to have found her."
Joan Richardt
"Shelley is a thorough and conscientious Physiotherapist; she wants to help you keep active and she develops an exercise strategy and plan to help you recover from injuries and to continue engaging in your sports activities. She is on your team."
The Williams Family