Patient Experience Coordinator /
Physiotherapy Assistant
Star was raised in Sidney and enjoys living on the island. Being able to surf and hike up a mountain on the same day is something she loves about living here.
Working in the healthcare field as a health care assistant and trained medication administrator, she has over 3 years of experience with complex physical and mental disabilities and diagnoses. She enjoys learning about body functions and how they interact with your nerves in the brain. She will have the opportunity to learn more about the human body during her Kinesiology Bachelors Degree over the next couple years.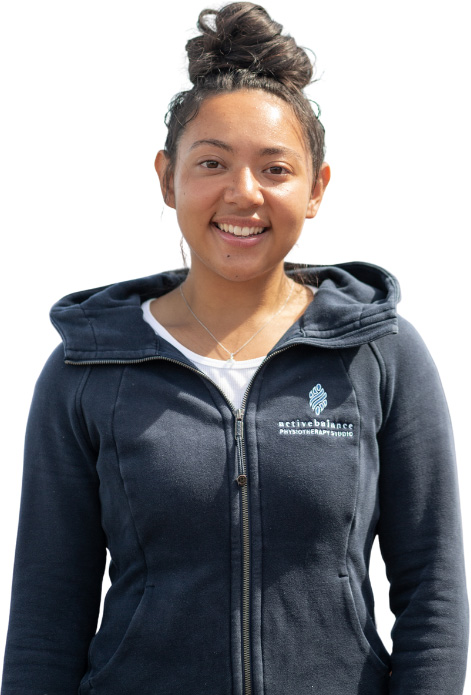 "You're only given a little spark of madness. You mustn't lose it" - Robin Williams
Health Care Assistant Certificate Camosun (honors)
Bachelors of Kinesiology Degree, Camosun College, in progress
Canadian Red Cross Standard First Aid and CPR Level C
Dogwood Diploma, Parkland Secondary 2019
Favorite Book
The maze runner
Movies
She loves any good action/crime/comedy such as the movie "Now You See Me" and any Disney classics or marvel movies.
Music
Loves a good country song and happy/chill pop
Often heard saying
"I'd dabble" or "very good"
Favorite Activities
Snowboarding, surfing, wakeboarding, boat driving, camping, playing volleyball or hiking to a waterfall.
Superhuman Trait
Can eat 3 dinners and is still ready for dessert
Community Connection
Star grew up in the Sidney area and has found working in the health field has been quite rewarding. In her grade 10 year as a student at Parkland Secondary she helped organize and create the Sidney Youth Clinic and was involved in making it a welcoming space for her fellow peers as she worked alongside various health care professionals which sparked her interest in working in the healthcare field. Currently she volunteers with Young life on the Peninsula and coaches volleyball at Parkland Secondary.