Patient Experience Coordinator /
Physiotherapy Assistant
Sara has been working at Active Balance since June 2020 and has taken several clinic development and marketing courses, while working with the team to grow the clinic. During her Kinesiology degree, she took courses in functional anatomy, injury prevention/first aid, occupational ergonomics, strength and conditioning, and more!
She has had the opportunity to apply and share this knowledge at the clinic through creating workouts, teaching exercises, providing physiotherapy assistance, and creating educational social media content.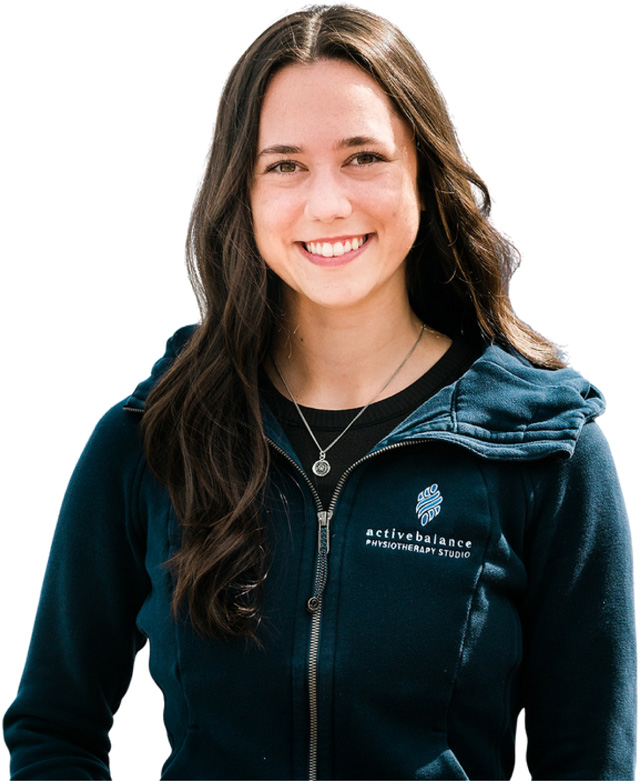 "It never hurts to keep looking for sunshine" Eeyore
Bachelor of Science in Kinesiology (Honours), University of Victoria, 2022
Canadian Red Cross Standard First Aid and CPR Level C
Dogwood Diploma with Honours, Parkland Secondary School, 2017
Personality
Sara grew up in North Saanich and enjoys socializing, exercising, and learning new things. She values an active lifestyle and a holistic approach to health and wellness. She competed in artistic gymnastics for 8 years and attended BC Games, Western Canadian Championships, and several international competitions. As she grew older, she gained interest in taking advantage of the island's opportunity for outdoor sports; including snowboarding, running, and surfing. Sara also makes and sells functional pottery from her home studio!
Sara graduated from the University of Victoria in 2022 with an Honours BSc in Kinesiology and will be pursuing her Master of Physical Therapy at the University of British Columbia next. During her undergraduate degree, Sara was a founding member of UVic's First Year Mentorship Program, volunteered on the executive team with Global Brigades, and worked as a research assistant in UVic's Theoretical and Applied Neuroscience Laboratory.
Music
Alternative, Rock, R&B/Soul, Pop, Country, and almost everything else!
Movies She Loves
I haven't seen many…
Favourite Activities
Pottery, spending time with friends, running, weight training, paddle boarding, surfing, snowboarding/skiing, biking, hiking, skateboarding, eating sweet treats!
Often heard saying:
We should get some chocolate.
Super Human Trait
Riding 100km in her first road biking experience!
Community Connection
Sara grew up around Sidney where she learned how much she loves the small community feel! She volunteers at events with various non-profit organizations including Soap for Hope, Backpack Buddies, and Mustard Seed.
She was a founding member of the UVic First Year Mentorship program in 2019 to help ease the transition for new university students. Sara held various executive positions with Global Brigades and was on the Canadian Campus Chairperson Committee with the primary roles of growing and uniting UVic's Global Brigades chapters to hundreds of other university chapters worldwide! She also worked on a research project with Island Health which explored a new diagnostic tool for mild cognitive impairment and dementia.