Patient Experience Coordinator /
Physiotherapy Assistant
Lorna was born and raised in Quebec, worked at Algonquin College in Ottawa, and retired to Sunny Sidney by the Sea in 2017.
Outdoor activities were always close at hand growing up and into adulthood – swimming at the cottage in the Gatineau Hills, biking and playing tennis in the summer and cross country skiing in winter. Gardening is a lifelong passion, and living in Sidney gives her lots of opportunities to get her hands dirty.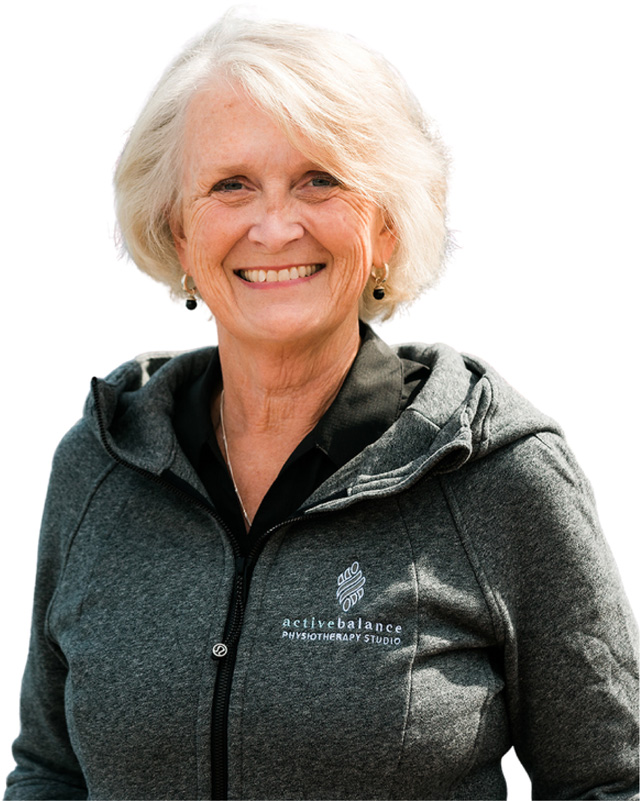 Social Sciences at CEGEP, a community college in Quebec
Sociology/Anthropology at Carleton University in Ottawa, Ontario
Community Connection
COVID has put a bit of a crimp in her community connections.
Belonging to the Peninsula Singers really helped her make friends as well as other connections. She is also a regular contributor to the Saanich Peninsula Hospital Foundation and really values the work they do in our community.
Favourite Book
No favourite books but enjoys histories of World Wars I and II, as well as mystery and detective novels – her latest favourites are the Inspector Gamache series by Louise Penny
Music
Lorna enjoys singing popular, as well as classical music and is a member of the Peninsula Singers show choir which performs at the Mary Winspear Centre.
Movies She Loves
Small, independent and international films, but her kids insisted she watch all Marvel and DC Comic movies, so she has come to be a lover of the action and sci-fi, fantasy genres
Favourite Activities
Lorna enjoys exploring new hiking trails with friends in the beautiful parks and forests on the Island or just enjoying walks along the seaside in Sidney.
Super Human Trait
Remaining calm amongst the chaos!