Patient Experience Coordinator /
Physiotherapy Assistant
Jayde grew up in Terrace BC and moved to the island six years ago in pursuit of her education. Growing up she played soccer, volleyball, hockey, and took up various styles of dance. She grew up surrounded by mountains and lakes making her an avid skier and lover of water sports. Recently she has taken up axe-throwing and pilates which have been new and welcomed challenges. As active as she's been, she has had her fair share of sports-related injuries and is passionate about proper recovery. Jayde is just finishing her Bachelor of Science in Kinesiology from UVic with some of her favourite courses involving functional anatomy and the care and prevention of injuries.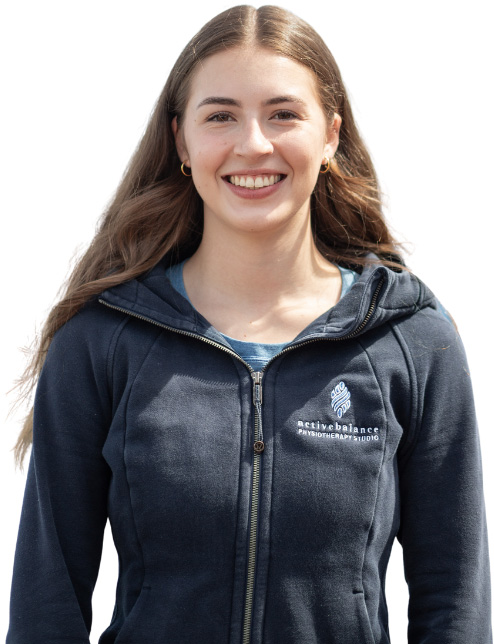 "Yet we move forward, still"
Bachelor of Science in Kinesiology, University of Victoria, in progress
Dogwood Diploma, Caledonia Secondary School, 2018
Canadian Red Cross Standard First Aid and CPR Level C
Favourite Book
Gathering Blue by Lois Lowry
Music
Listens to a variety of music but alternative is her favourite.
Movies She Loves
About Time
Favourite Activities
Dancing, skiing, slalom skiing, wake surfing, traveling
Often heard saying:
"Wow" (very exaggerated)
Super Human Trait
Always beats Google Maps ETA with her fast walking
Community Connection
Jayde has lived in the Victoria area the past six years.
Volunteer at Parkinson's Wellness Project in Victoria